Before you begin the process of designing your new business's logo, it is important that you have a strict guide that you can follow. This article will provide you with 10 simple and easy yet effective steps that will help you to create the best possible logo for your business. The logo that you come up with for your company will have a huge impact on how well it does in the future, so you will need to be careful when designing it.
1. Understand the Basics of Logo Design
There are certain basic elements of logo design that you will need to understand before getting started. One of the most basic yet important things to remember is that your logo should have a simple and clean design that isn't complicated at all. You will also need to make sure that your logo is very memorable so that it sticks with people long after they initially see it. The logo that you design should be timeless as well, because you don't want to have to redesign it in a few years after it becomes outdated.
2. Come up with your own design process
Next you will need to come up with a process that you are going to follow to create your new logo. You can start off by simply getting a pencil and some paper to sketch out a rough draft of your logo. Then you might want to do some research to see what kinds of elements you should incorporate into your logo based on the industry your business is in. Take all the time you need with this process, because rushing through won't lead to anything good.
3. Ask yourself some important questions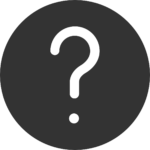 There are some questions that you should be asking yourself while designing your new logo, including "What kind of image do I want to project with my logo?" and "Who is my target audience?" By taking the time to ask yourself these questions, you will be able to get the answers you need to come up with a truly effective design that is going to benefit your business in a lot of different ways. These questions are paramount when it comes to creating a logo that will work for your company instead of against it.
4. Free or paid?
There are a lot of websites that you can use to create a logo, some of which are free and others that charge for their services. You might just be surprised when it comes to the number of websites that can help you design an amazing-looking logo for absolutely nothing. It is still important to think about paying for logo design services though, because you might be able to get more out of them. Take the time to explore some of the different websites that offer logo design services, both free and paid. The more time you spend doing this, the more likely you will be to get a great logo for your business.
5. Learn from Others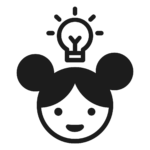 It's also a good idea to spend some time looking at logos of successful companies so you can get a few ideas for your own logo. You obviously don't want to just copy another company's logo, but there is nothing wrong with drawing inspiration from others. If a company is very successful, chances are it has a brilliant and effective logo. Take as much time as you need to do this research, because it could benefit you greatly. There is nothing like learning from other companies and what they are doing right to make yourself successful.
6. Use all of the Resources at your Disposal
There are so many great resources on the internet when it comes to getting help with designing your new logo, and it is important that you take full advantage of them. These resources should be able to help you out quite a bit when it comes to coming up with a great-looking logo that will impress those who see it. Take the time to read articles on common logo design mistakes as well as tips so you can educate yourself properly before getting started.
7. Choose the right Font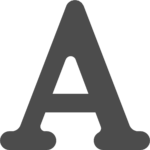 The right font can make or break a logo, so you will need to keep that in mind when you are going about designing yours. You will of course want to avoid any silly or over-the-top fonts like Comic Sans, but it's important to choose a certain one that will make people take your business seriously. You should also consider which specific font best suites the particular type of business that you are running. The last thing you want to do is select a font that will flash with the rest of your logo or look inappropriate for your business as a whole.
8. Don't be too Cliché
There are certain clichés that you will want to make a point of avoiding when going about designing your logo, such as using a light bulb graphic to represent an idea. The more original and unique your logo is the better. This doesn't mean that you should go out of your way to make your logo overly complicated or hard to understand though.
9. Make good use of Negative Space
One of the biggest mistakes that people make when designing their logo is to not utilize the negative space in it. Make sure that you get creative when it comes to how you use the negative space in your logo so that it doesn't end up looking bad.
10. Keep Refining until you are Satisfied
Make sure that you keep refining your logo until you are completely satisfied with it. There is nothing wrong with taking as much time as you need to get your logo just right, as long as you aren't purposely drawing the process out because you are a perfectionist. You will certainly be glad that you took the time to do this.