There are many different reasons that you should at least look into using a free online logo maker, and it's important that you know what some of them are. If you need a new logo for your business, you will find that one of these logo makers could be incredibly useful. These days more and more people have started using free online logo makers, and you could potentially benefit from one as well.
Making things easier on yourself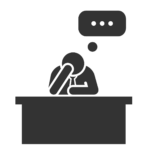 One of the best reasons to think about using a free online logo maker is that it will make things a whole lot easier. Most of these free logo makers come with a whole set of tools and effects that you can use to create the perfect logo for your business. This means that you will essentially have everything you need at your fingertips, which will definitely make the whole process of designing your logo much easier overall.
A Wide Range of Options
You will also find that you'll have a huge selection of design options to choose from with a free online logo maker. These logo makers typically have a ton of pre-made graphics that you will be able to use for your logo. You don't necessarily have to use one of these designs (you can create your own from scratch), but they can certainly be very helpful for a lot of people who need a new logo for their business. We highly recommend that you take the time to see which graphics these logo makers offer so you can find one in particular that is perfect for your business.
Save yourself a ton of time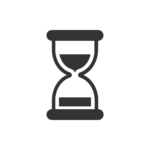 Designing a new business logo can be very time consuming, but not when you use one of the many free online logo makers that are available online. These logo maker websites will allow you to create a great new logo for your website within minutes, so you will have more time to do other important things that are related to your business. Creating a logo has never been so easy than with these online tools, so you will need to keep that in mind. If you don't want to waste a lot of time when designing your new logo, this is probably the very best option you have.
Easy to Edit your Logo
Another reason that you should start looking into online logo maker websites is that they usually offer a lot of different methods of easily editing your logo so you can get it just how you want. If you are a bit of a perfectionist, or you just want to make sure that your logo looks great, you will find these editing tools to be of great use. It is extremely important that you are able to edit your logo effectively so you won't have any trouble when it comes to getting it just right.
Share your Logo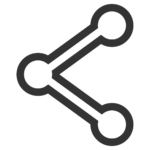 A free online logo maker will make sharing your logo with friends, family and co-workers very easy and simple. It is of course important that you get feedback on the new logo you have created, and these websites will help you to do just that in a very easy way that won't take much time at all. There is usually a convenient "share" button for all major social media websites like Facebook and Twitter. This way you will be able to get input on your logo so you can figure out how to improve it before calling it quits.
Save yourself Money
Perhaps the best reason for using a free online logo maker is that doing so can help you to save a lot of money. A professionally designed logo can easily cost hundreds or even thousands of dollars. If you are on a tight budget and need to save all the money you can because you are just starting up your business, it is important that you make a point of looking into these online tools. You shouldn't have any trouble whatsoever finding online logo makers that are completely free and don't cost a penny to use.
Great for Startups
There are a lot of startup companies forming these days, and many of them simply cannot afford to spend much money at all on a professionally designed logo. If you have created a startup, we highly recommend that you look into utilize these online logo design tools because they are free and don't cost a thing. This can help you keep expenses low so you will have more to put into your business. These logo makers are great for startups, and you will need to keep that in mind.
The best option for non-designers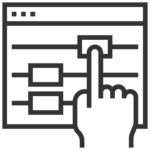 If you aren't a professional logo designer or don't possess a lot of technical or even artistic abilities, you will quickly discover that a free online logo maker has a lot to offer. Even those who do not have these kinds of skills should be able to get a lot of out of the tools and resources that can be found on these sites. These sites offer a web-ready solution for those who want to design a logo and instantly start getting it out onto the internet. This option really couldn't be any easier, so it is certainly worth looking into.
Conclusion
These days more and more business owners have started using free online logo makers to their advantage, and you will definitely want to think about doing the same. There are so many different advantages to using one of these online tools that you will need to take the time to explore them before making a final decision. The more time you take to do this research, the more convinced you will be that it is the right option for you. The logo that you design for your business is very important, and these free online logo makers offer you a way to create a great one for absolutely nothing.