When you are trying to design the perfect and most attractive logo for your new business, it is important that you follow certain tips. You will find that the tips in this article will help you to create a great logo that will effectively promote your business and reinforce your brand.
1: Understand your Competition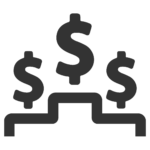 It is crucial that you take the time to do some research into your competition before you even get started with the logo design process. You will also need to gain a full understanding of your target demographic, as this will help you in creating the most effective logo possible. Your logo design should be created to appeal to the people you are trying to get through to, so you will need to remember that. The more of this research you do, the better your chances will be of creating the best possible logo for your business.
2: Stay Flexible
You will also need to make sure that you remain as flexible as possible. You don't want to be too stringent when designing your logo, as it is a creative process. Keep an open mind so that you can come up with the very best design for your business's logo. Just because you have come up with a strategy for designing your logo doesn't mean that you have to strictly adhere to it every step of the way. Instead you should make a point of staying open to different thoughts and ideas that might pop into your head.
3: Keep it Simple
Keeping it simple is a common piece of advice that is given to those who are designing a company logo, but it cannot be reinforced enough. A lot of people end up creating complicated and over-the-top logos because they think they look fancy or impressive. The truth is that a logo doesn't need to have a complex design to impress people. Make sure that you focus on coming up with a clean design that isn't too busy, because you don't want people to get a headache just from looking at your logo.
4: Select the best Typeface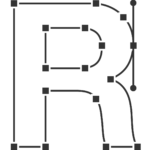 The font that you use for your logo will have a huge impact on how it looks as a whole, so you will therefore want to make a point of selecting the right one overall. A lot of people forget to focus on this aspect of their logo when designing it because it seems unimportant, but the fact is that it's one of the most crucial elements. Take the time to find a font that people are actually going to take seriously, and one that will compliment the logo as a whole.
5: Don't be afraid to tweak and refine your logo
It's always a good idea to keep refining and tweaking your logo so that you can make it perfect. While you may be tempted to declare victory early on, make sure that you spend some time improving on some of the finer details so that nothing is neglected. If you want your logo to be absolutely perfect, you will need to make sure that you do this.
6: Make it Timeless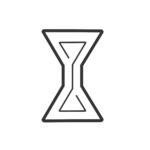 We also highly recommend that you remember to come up with a design for your logo that is absolutely timeless. The last thing you want is to have to design your logo years from now, so make sure that you create a logo that is still going to look good decades later. One of the biggest mistakes that people tend to make when designing a logo is to create one based on current design trends.
7: Take a look at Logos of Similar Businesses
You should also take some time to look at logos from other businesses like yours. Chances are you are going to find at least a few logos that you like. While you certainly don't want to copy another company's logo, there is absolutely nothing wrong with drawing inspiration from some of them. There might be certain general elements of other logos that you will want to use with yours. Never be afraid to let yourself get inspired from other business's logos, because it can be of great help.
8: Understand the Psychology of Shapes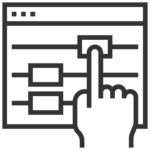 There is a certain psychology behind shapes and colors that you will want to understand before getting started with designing your logo. The more you learn about this kind of psychology, the easier it will be to come up with an effective logo for your business that will entice those who see it. You can use this psychology to your benefit.
9: Utilize Negative Space Properly
Make sure that you use negative space in a creative and effective way, because the last thing you want is a significant amount of blank negative space in your logo. The NBC News logo is a great example of a creative use of negative space. The better your become at doing this, the better your logo is going to look overall. Take the time to come up with clever ways to use the negative space in your logo.
10: Don't be afraid to be playful
Despite what you might have been told by others, your company's logo doesn't need to be completely serious. You definitely shouldn't be afraid to get playful and have a sense of humor when you are designing your logo, because it's something that people will almost certainly appreciate. It is important that you are clever about the humor that you use with your logo so that you'll actually be able to pull it off. The Amazon.com logo is a great example of clever use of humor and wit.
Conclusion
It is extremely important that you take the time to consider all of the tips listed in this article so that you can design the best possible logo for your business. If you want a logo that is going to get your business noticed in a truly positive way, you will need to keep all of these things in mind.