There are a number of different ways that your logo can help get your business noticed. These days it is more important than ever to stand apart from other businesses in your field, and the right logo can help you do just that in a number of ways. When you take the time to read this article, you will discover exactly why having the right logo is so essential.
Company Uniforms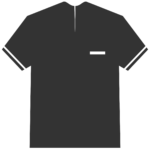 If you want to increase brand recognition with your business as much as possible, you will find that putting your logo on employees' uniforms is definitely a good idea. You should really consider having patches of your logo embroidered onto the uniforms your workers wear. This will help reinforce your brand with both your customers and employees. There is a very good reason why so many businesses have their logo on their employees' uniforms, so you will need to keep that in mind.
Banners
Putting a big banner with your company's logo on it right outside of your place of business can be a great way to attract new customers. A banner with your logo on it could mean the difference someone walking right past your business or going in to see what you have to offer. Make sure that you get the right kind of banner made, especially if it is going to be used outside. You will also want to devote some thought to the size of the banner. You don't want the banner you use to be too garish, but you don't want it to be too subtle either.
Business Cards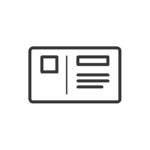 Another way that your logo can really get your business noticed is by appearing on business cards that you hand out. It is extremely important that you prominently feature your logo on the business cards that you have made up for your business. By doing this you will effective reinforce your brand with everyone that you give your business card to. You obviously want to have text information about your business on your cards, but you will also need to make sure that your logo is very noticeable and visible.
It is a huge mistake to exclude your logo from your business cards. Make sure that you devote enough time to designing the right business card so that it will be as effective as possible. The better your cards look, the more likely the people who receive them will be to look into what your business has to offer.
Promotional Merchandise
Your logo can also serve your business well when it comes to promotional merchandise. By putting your business's logo on ceramic mugs, t-shirt, lanyards and a number of other items that you give out, you will be promoting your brand in a big way. While it is true that you will have to spend some money on these items, it is important to look at them as an investment in your business.
When people are walking around with items that bear your logo, it is essentially free advertising. Make sure that your logo is printed on all promotional items that you give away at conventions and other types of events. This will really be able to help you get your business noticed.
Your Packaging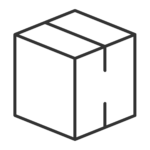 Not all businesses are able to use their logo on product packaging, but it is certainly something that you will want to think about if you can do this for your business. When you do this, people will see your logo every single time they unwrap unpack the products that you have to offer. If your company provides a service of some kind, you will need to make certain that your logo is placed on all collateral pieces. You will need to make it your goal to have your logo be as visible as possible in as many different places as possible.
Put it on a vehicle
You should at least think about having your logo put on your personal or work vehicle. When you do this you are essentially creating a moving billboard, which is of course great for your brand. This is something that more and more small to medium size businesses are doing, and for good reason. A vehicle wrap with your company's logo on it might just be one of the most effective ways to get your business noticed in a big way. A lot of businesses that do this immediately start to notice an increase in customers.
What to remember
There are quite a few things that you will need to remember when it comes to making your logo work for your business. If you want your logo to help your business get noticed in a positive way, it is important that you come up with a simple yet effective design. If you don't have much artistic or creative ability, you will probably want to hire professionals to do the work for you. The nicer your logo looks, the more effective it is going to be at getting your business noticed in a big way.
Also, you should never be afraid to try new things when it comes to the different ways of using your logo to promote your business. It is crucial that you really get creative so that you don't limit yourself. Some businesses are afraid of overusing their logo, and as a result they limit their earning potential.
A logo can be a great thing for a number of reasons, including the fact that it can effectively promote and reinforce your overall brand. A good-looking logo can take your business far, but you will have to make sure that you are using it all the right ways and on a consistent basis. The more time you take to look over this information and implement it, the more successful your business is likely to be. These days a company's logo can determine whether they thrive or simply just survive, so you will need to use yours properly.