There are some big mistakes that you will want to avoid when you are going about designing your new business's logo. When you start learning about what some of these mistakes are, you will be in a much better position to avoid them altogether. If you want your logo to really say something positive about your business and help you bring in new customers, you will definitely have to avoid the following mistakes.
Typographic Mistakes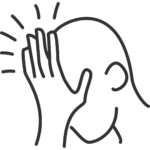 Typography is a very important aspect of coming up with the right logo for your business, but there are a lot of mistakes that you can make that are important to avoid. Your logo's overall design should be as simple as possible, because there is no reason to over-complicate things. Stay away from using too many fonts or weights, because otherwise your logo could get seriously cluttered very quickly. The last thing you want is for there to be too much going on in one small space.
Choosing the wrong Font
Another big mistake that people make when it comes to designing their business's logo is choosing the wrong font. A poor font choice could completely ruin your logo, so you will need to keep that in mind when trying to select the right one. You will definitely need to take the time to select the right font for your logo so that it will look professional and appropriate. Keep in mind that the font you use on your logo can be used across your the entire brand identity with other fonts and images.
Making it too complex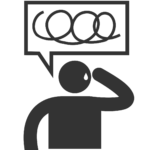 You will also need to avoid making your logo too complex and confusing. The last thing you want to do is to make your logo difficult to understand or interpret for those who see it. It's always good to keep in mind that you should try to keep your design as simple as possible. While it might be tempting to come up with a fancy and convoluted design to impress people, it will end up having the opposite effect. Your logo should have a nice clean look that people can easily understand right away.
Relying too heavily on special effects
There is nothing wrong with using color and special effects with your logo, but you don't want to overdo it. A lot of people who design their own logos get carried away and end up going over the top with these things. Make sure that you use color and special effects conservatively and in a subtle yet clever way. You don't want your logo to come off as being garish or too flashy. Most people are very turned off by logos that are bogged down with special effects. Try to avoid using things like drop shadows and embossing, simply because it will only take away from the overall effectiveness of your logo.
Using raster images
Raster images are made out of pixels and cannot be scaled to any size, which is a huge problem for business logos for obvious reasons. You will need to make sure that your logo uses vector images, which can be easily scaled to any size. Keep in mind that you will most likely be using your logo at a wide range of sizes for things like banners, business cards, promotional items and much more. Adobe Illustrator is a great program to use when designing your logo, as it will allow you to create one that can be scaled to any medium and size that you need.
Settling for a monogram
These days too many people who design their own business logos are using monograms out of their business's initials. This might sound like a good decision at first, but the fact is that doing so will make it that much harder to build credibility or get your overall message across. Make sure that you use your business's full and proper name for your logo so that you can build your brand as quickly and easily as possible. People should be able to easily associate your business name with the logo.
Cliché Images
You should also remember to avoid using any cliché images in your business logo, such as a light bulb to represent an idea. Make sure that you are as creative as possible when it comes to the visual aspects of your logo so that it stands out from all the others. If you really want people to take notice of your business and logo, you will need to make sure that you come up with a unique design. Take the time to come up with an image that is relevant to your business but still unique and different.
Stealing another design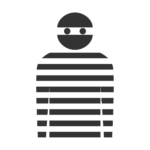 While there is absolutely nothing wrong with borrowing ideas from other business's logos, you will definitely want to avoid outright stealing. Not only is this a bad idea because it will cause a lot of confusion for those who see it, but you could also face legal action from the company you stole from. One of the best ways to make sure that your logo stands out from all of the other companies in your industry is to come up with a wholly original idea. You can spend some time looking at other company's logos to get general ideas for yours, but don't take it too far.
Conclusion
When you keep all of the mistakes mentioned in this article in mind when designing your logo, you instantly increase your chances of creating one that is both unique and highly effective. There are a lot of mistakes that one can make when creating a new logo for their business, and it is absolutely imperative that you make a conscious effort to avoid all of them. The more original you are with your approach, the better your logo is going to be. Don't let one or two simple mistakes ruin your logo, because you will definitely end up regretting it in a number of ways.