There are lots of different benefits of having a great logo for your business, and these days it is absolutely necessary if you want to thrive in a competitive marketplace. When you take the time to look into some of these benefits, you will be able to get a much better sense as to just how crucial your new logo is going to be when it comes to making your business a success.
1: Your Logo is a Strong Marketing Tool
The logo that you use to represent your business can be an extremely effective marketing tool, but only if you spend enough time to get it just right. A business's logo is very important when it comes to branding and get the word out about the products they offer. The fact is that your logo can either help you build a strong customer base or keep it stagnant.
2: Increase Sales

It is the ultimate goal of every business to make as much money as possible, and a strong logo will be able to do that. The logo that you come up with for your business can either work for you or against you, depending on just how effective it is. A great-looking logo can instill confidence in people, and they are therefore more likely to buy what you have to offer. While it's true that there are a lot of different factors when it comes to increasing your business's revenue, your logo can certainly be of great help.
3: Build your Image
A good logo also has the ability to build your business's image in a very positive way. If you want people to take notice of your business and see it in the best possible light, you will certainly need to make sure that your logo is solid. Those who are just starting out with a new business will definitely need do everything they can to build a positive image for themselves, including coming up with a great logo. You will find that your business's image will rapidly improve when you have a sharp logo on your side.
4: It will grab people's Attention

You will find that a truly unique and aesthetically-pleasing logo will grab people's attention, which is exactly what you want. When you are able to get people's attention and keep it, you significantly increase your chances of getting more paying customers. People are much more likely to buy from a business with an eye-catching logo.
5: An Air of Professionalism
The right logo can lend a genuine air of professionalism to your business, which will almost certainly making your products more desirable to the public. If you want your business to appear as professional as possible to others, a good logo is necessary. After all, the logo you choose will represent your business as a whole.
6: You have the chance to make a statement about your Business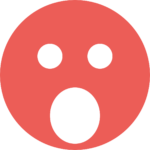 When you sit down to design the logo that you are going to use for your business, you will have the opportunity to say something about it. The logo that you create should definitely make a statement about your business that is both bold and accurate. What kind of impression do you want people to have of your business when they look at your logo? It is very important to consider this before you wrap up the logo design process. You will definitely want your logo to have a clear, concise, and positive message about your business.
7: Brand Reinforcement
Your logo reinforces your business's brand, which can be an extremely good thing if you have one that is attractive and unique. Every single business should constantly strive to reinforce their brand as much as possible, and your logo can offer an effective way to do just that. It also reinforces the unique personality of your brand so that people will take notice and remember you. So many businesses have horrible logos that do nothing to reinforce their brand, but the potential is there if you put enough time and effort into creating the right one.
8: Promotional Opportunities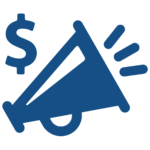 Another benefit of a great business logo is the opportunity for promotion. You can have your business's name and logo printed on a variety of items that can be given away to promote your business. Some of the more common items that a lot of businesses use to promote themselves with their logo include clothes (shirts, hats, etc.), water bottles, mugs, stationary, writing utensils, Frisbees, and so much more. If you want to get the word out about your business, your logo will be able to help you in a very big way. The more of these items you hand out to people, the more brand recognition and awareness you will get as a result.
9: Create an Established Image
It isn't very difficult for you to make your business look big and established when you have the right logo. Even if your business is still small and just starting out, you can make it seem like you are an industry leader with a professional-looking logo.
10: Impress your Target Audience

Those who come up with a business logo with a design that has their target audience in mind will have no problems impressing them at all. The right logo can really have a positive effect on certain people, so you will want to keep that in mind when you are designing yours. As long as your logo appeals to all the right people, you can count on it to work for you.
The fact is that a great-looking logo is absolutely necessary for a business to be successful these days. There are lots of benefits that come with having the right logo for your business, and it is imperative that you keep them in mind when creating yours. Your logo ultimately plays a huge role in your business's overall potential, so you will need to have one that is highly effective.