These days it is more important than ever before to have a great logo for your company, and you will definitely need to know why. If you have yet to come up with a logo your new business, you will want to take your time so you get the very best one possible. We at Logofury go over and beyond to insure that step is taken care of for you. The more time and effort you put into designing your logo, the better your chances will be of making your company a complete success. These are some of the more important reasons why you need a truly great logo for your company.
1: A Great Logo will make a Great First Impression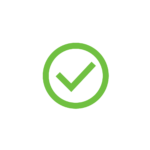 One of the most important reasons that you should have a great logo for your business is because it will make a good first impression on those who see it. Often times a company's logo is the first thing that people see, so you will therefore need to make sure that yours is the absolute best. If you want to make a good impression on potential customers with your logo, it is crucial that you come up with one that is going to look truly amazing.
2: Attract New Customers
Another wonderful thing that a great logo is that it can help you to attract new customers. If you want to make all the money you can like any other business, you will need to bring in new customers on a consistent basis. The right logo can have a tremendous effect on how well your business does as a whole. More people will definitely be willing to buy your products or services if you have a desirable logo.
3: Stand out from all the Others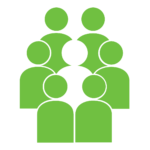 When you have a truly unique and good-looking logo, you will be able to separate your company from all the others. These days it is more important than ever to stand out in a positive way, and a great logo will definitely help you to do just that. People will start to take notice when you have a logo that is one of a kind. There are a lot of businesses out there with the same types of logos, which is why they will never be very successful. If you want people to notice that your company is better than the competition, you will need to start by coming up with a truly great logo.
4: You'll be taken more Seriously
The simple fact of the matter is that companies that have a unique and aesthetically pleasing logo are generally taken more seriously than those that do not. If you want your company to be taken seriously by your regular customers as well as potential customers, it is certainly a good idea to work on coming up with the best possible logo. The more seriously you are taken in your industry, the better your chances will be of thriving instead of just surviving.
5: Customers will Recognize your Products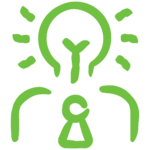 Businesses that have a unique logo will find that their customers will have a much easier time recognizing their products. If you want people to know that certain products are made by you, it is highly recommended that you make a point of coming up with an amazing logo that can be associated with your company. Brand recognition is one of the most crucial aspects of running a successful business, so you will need to keep that in mind. The more time you take to develop your logo, the better your chances will be of getting people to recognize and purchase your products.
6: Make a Connection with your Target Demographic
If you really take the time to craft a great logo, you will be able to make that deep and meaningful connection with your customers as well as those who are on the fence about your products or services. Sometimes all it takes to get a person from "maybe" to "yes" is the right logo, so you will need to keep that in mind. Numerous studies have shown that most people respond to visual stimuli more than anything else, which is exactly where your logo comes in. The fact is that you won't be able to make that important connection with a slogan or text.
7: Your Logo will Determine How your Business is Perceived by others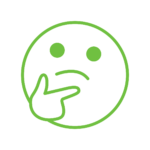 You will find that your logo will ultimately determine how your company is perceived by others, which is just one of the many reasons that you should work on making it as great as possible. If you want people to have a positive overall perception of your business, it is crucial that you set aside enough time to make your logo pop in a big way. The better your logo is, the better the public perception of your business is going to be overall.
8: Make Your Advertising Easier
Believe it or not, a great logo can make advertising a lot easier for your business as a whole. If you have a unique logo that stands out from all the others in a positive way, it will speak for itself. While it's true that you will still need to craft a smart advertising strategy, having the right logo can make everything much easier. You will be able to imprint your company's logo on your ad all by itself or with a minimal amount of text. If you want to save yourself quite a bit of time and effort when it comes to advertising, make sure that you spend enough time coming up with an excellent logo.
A lot of businesses make the huge mistake of not taking enough time to come up with a great logo, and as a result they limit themselves when it comes to how successful they can be. A logo has an enormous amount of sway over how successful a company can become, which is all the more reason to make yours the best it can possibly be.