If you are starting your own business, you are going to need a great-looking, high-quality logo that will represent it in the best way possible. While a lot of people come up with their own logos, others turn to skilled professionals to do the work for them. Designing your own logo can look just as good or even better than professional designer's logos these days thanks to tools and technology advancements. There are a number of things that you will need to consider when it comes to designing your own logo as opposed to enlisting professional graphic design services. When you take the time to learn about both of these options, you will be able to make a final decision that is best for you.
It's a matter of time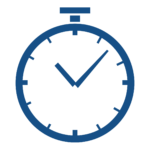 The first thing that you will need to ask yourself when trying to determine whether or not to design your own business logo is whether or not you really have the time. If you are extremely busy with the day-to-day operations of your business, you might want to consider outsourcing this work to professionals. Creating a new logo for your business can actually take quite a while, so you will therefore need to determine whether or not you can afford to take the time away from everything else for this endeavor.
The Expense
While it's true that designing your own logo will save you money, paying professionals to do this work for you might not cost as much as you think. These services can be fairly affordable or very expensive depending on the company you choose as well as your specific requirements. The expense associated with these services is what deters a lot of people from taking advantage of them, but it's important that you find out what your options are like before making a decision.
The quality of the Logo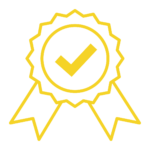 Unless you have a decent amount of graphic design skill and experience of your own, you might want to think about paying professionals to create your logo for you. You will find that most of these professionals have the technical skills and creativity to come up with a logo that you will be truly happy with. Your business's logo is definitely something that you will want to put a lot of focus on, because it will play a large role in determining just how successful you become. Our logo designer will generate hundreds of logos for you in seconds to choose from. It all comes down to how confident you are in your ability to design your own logo vs. paying someone to do it for you.
The sooner you get your logo, the better.
If you want to get your new logo as soon as possible, hiring a graphic design company for this job could be a bad idea. Most design companies need time to complete the work. Our logo designer will have the logo ready for you in minutes and sent to your email. Time is of the essence when it comes to getting your logo, so you won't want to put it off for long. Your logo is going to go on your business cards, signs, banners, promotional items, and a number of other things that can be extremely effective when it comes to getting new customers.
Finding professionals you can trust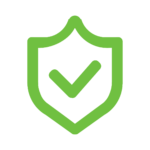 If you have decided to hire professionals to create the new logo you'll be using for your business, you will definitely need to spend some time looking for the best ones for the job. You don't want to hire just any graphic designers, because there is a lot at stake. The more time and effort you put into looking for the right professionals for this job, the happier you will be with the end result. These days there are so many different graphic designers that you don't want to rush into a decision this important.
When it comes to deciding whether to design your own logo or hire professionals, it is important that you examine all the angles. These days lots of businesses are designing their own logos using logo generation tools similar to ours.  It is incredibly important that your logo looks great and has an impressive design so that the people who see it will be intrigued. This is definitely an option worth considering for all businesses.