These days no business can afford to neglect their logo's design because of how important it is overall. If you want to give your business the best chance of success, you will definitely need to make a point of learning all you can about logo design. The better your logo is, the more likely you will be to impress people and get a steady stream of loyal customers. There are quite a few things to learn when it comes to creating the perfect logo, and this article will provide you with the information you need.
What Makes a Good Logo?
You will find that there are quite a few different things that constitute a good logo, and you will definitely need to know what some of them are before getting started with designing yours.
A simple design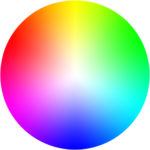 Truly professional-looking logos have a clean, simple design that is free of unnecessary graphical clutter. The last thing you want is for your logo to have too much going on at once, because that is a good way to get people to turn their attention away very quickly. Remember, keep it simple.
An Appropriate Image
If adding any icons or images to your logo, it is important that you choose an image for your logo that is going to be appropriate and relevant to the products your business offers. Take the time to find the very best graphic so that your logo will actually make sense. A lot of businesses choose somewhat abstract images that don't really relate to what they sell, which is completely counter-intuitive. The people who look at your logo should be able to get at least some idea as to what your business offers.
A targeted design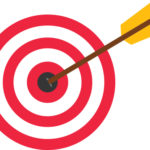 When you are going about designing your logo, you will need to make sure that you are considering your target audience. Think about what sort of design the demographic you are aiming for would like, including certain colors that might be particularly appealing. The more thought you put into this, the more effective your design will be at getting paying customers.
Doing the Research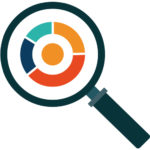 The first thing that you will need to do when trying to come up with the best logo for your business is to do the necessary research. It is highly recommended that you spend some time getting to know your target audience as much as possible. The better of an understanding you have of your ideal demographic, the easier it will be to design a great logo. You will have to take into consideration who is going to see your logo and where it will be used.
You should also spend some time looking at logos of other businesses, including ones that are similar to yours. While you obviously don't want to just copy another business's logo, there is absolutely nothing wrong with getting inspiration from existing logos. By doing this research you will be able to get a much better idea as to what sort of logo you should come up with. You will most likely notice a common theme when it comes to the types of logos that are used in your particular industry.
Utilize Online Resources
There are plenty of different resources on the internet that you will want to take advantage of when designing your new business logo. Take the time to browse through websites that can provide you with general logo design ideas if you are having problems with getting inspired.
Learn how to use color effectively
The colors that your business's logo is made up of will have a tremendous impact on how people look at it and what they think, so you will want to choose carefully. Try to use colors that are appropriate for the type of business you run as well as your target audience. Certain colors are associated with specific feelings and emotions, so you will need to keep that in mind as well. Your thoughtful approach to color in your logo will make it all the better.
By spending a decent amount of time designing your business's logo, you will be able to create one that is attractive and very effective when it comes to representing what your business is all about. The logo that you use can be your best friend or your worst enemy, which is all the more reason to take your time and make sure that you get every detail just right. If you want to give your new business the best chance of succeeding in the long term, it will be necessary to design a great-looking logo to represent it.