Starting your DJing business is tough to begin with. DJs are creative artists in a sense, however logo design may not be a familiar territory for many DJs.
Create a memorable and a recognizable logo which listeners can become familiar with. Your logo will not only be used on your business card or your DJ booth. Your logo will be your online identity and the first thing listeners will see when hearing your mixes for the first time. Besides, we've all seen that sleek logo famous YouTune DJ's display before a track starts playing right?

The trend these days is going with a simpler minimalistic logo. Do not over crowd your logo and allow your listeners to memorize and understand your branding. Here are some ideas of trending DJ logos: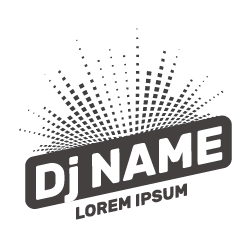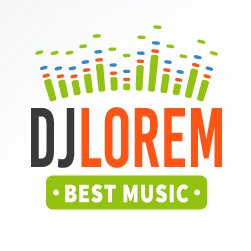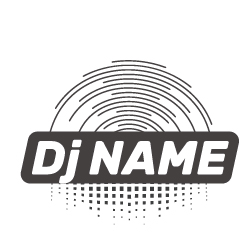 The samples above demonstrate a perfect example of how you can be simple yet showcase your identity and the service you are offering.
When it comes to logos, often times, doing too much can hurt you. Stay simple and do not clutter your logo.
Furthermore, the examples above demonstrate that a DJ's logo does not need to be a colorful one. A simple, one color logo looks just as nice and professional.