There are a number of important things that you will need to remember when attempting to create the perfect logo for your business. The logo that your business uses will play a significant role in determining how successful it is, so you will therefore want to focus on making the best one possible. The more time and effort you put into doing this, the better your chances will be of getting your business to be taken seriously by others.
Think of an Image that Represents what your business is about
The first thing that you will need to do when going about creating the best logo for your business is to visualize an image that represents your business accurately. You don't want to use just any graphics for your logo, because you want it to be relevant to whatever you are selling. The graphic that you choose to use on your business card doesn't necessarily have to a picture of what you are selling, but it should relate to your products or services in some way. This relevance will help draw a direct connect between your logo and your business.
Keep it Simple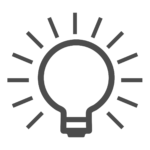 You will also need to remember to keep your logo as simple as possible so it has a nice clean look when it's finished. The last thing you want is a logo that is overly complicated and/or confusing to those who see it. Your logo shouldn't have too much going on, because it will ultimately have a very unpleasant look when people look at it. If you are trying to create a truly effective logo for your business, you should make it as visually appealing as possible. Keep working on your logo until it is as simple and basic as possible while still good looking.
Consider where your Logo will be Used
It's always a good idea to keep in mind where your logo will be used when you are going through the process of creating it. Whether it is business cards, websites, posters or whatever else, you will want to create a logo that is going to look good across all types of mediums. Your logo should be very versatile so you don't experience any problems at all when it comes to how it is used in the future.
Try to Use a Timeless Design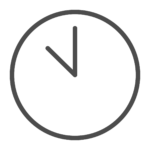 If you want your company's logo to look good even years from now, you will want to work on making it as timeless as possible. The last thing you want is to have to completely change the overall look of your logo sometime in the future because it looks outdated. You should strive to come up with a design that isn't too trendy, because trends never last forever. Don't try to take advantage of a popular trend when creating your logo, because it will quickly become outdated and archaic. Instead you will need to make a point of coming up with something that will be able to stand the test of time.
Make a first Draft
Keep in mind that you don't have to draw out the perfect logo in one sitting. You should start by simply coming up with a rough first draft just so you can get some idea of what it is going to look like when it's completed. Take the time to make it as detailed as possible though. There is absolutely nothing wrong with doing some experimenting and trying out different design ideas, as this is only the initial phase. Let your creativity come out when you sit down to sketch out the first draft, and you just might be surprised at what will happen.
Don't forget to be creative
All too often people who sit down to create a new logo for their company forget to actually be creative. It is important that your design is unique so that it stands out from all the others. You don't want your logo to look like every other company's in your industry. Even if you aren't necessarily the creative type, you should still see what you can come up with. We all have at least a little bit of creativity in all of us, and it's important that you let yours shine through when designing your new logo.
Look at the logos of Successful Companies
While you certainly don't want to just copy another company's logo, there is absolutely no harm in drawing inspiration from others. Spend some time looking at the logos of different companies that are tremendously successful. Chances are you will notice some subtle similarities between these logos. You will definitely want to think about implementing some of the basic elements of certain logos that you see with other companies so you can make yours as good-looking and effective as possible.
Use Color Properly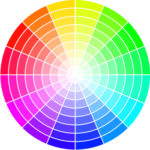 It's imperative that you use color in the right way when designing your logo. While you may be tempted to use all kinds of bright attention-grabbing colors in your logo, this is a common mistake that you will want to avoid altogether. While a lot of bright colors may get attention from people, it may not be the positive kind. There is definitely something to be said about subtlety when it comes to the use of color in a logo. Do not use colors that are so bright that they are actually hard on the eyes.
The more time you take to create your logo, the better your chances will be of having one that looks great and works well to help you get a stream of new customers. Your logo will essentially represent your business, which is why it is so incredibly important that you make a point of working on it until it's perfect. The tips in this article should help you quite a bit as you go through the process of designing the new logo for your company. In the end you will be glad you took the time to follow these tips.